Here's Why AR Residency Girls Hostel Is Better Than Other Hostels In Greater Noida
When it comes to finding a comfortable and secure place to stay during one's academic journey, hostels play a vital role. In Greater Noida, a city bustling with students, AR Residency Girls Hostel stands out as a premier accommodation option. Offering a plethora of amenities, a welcoming environment, and a focus on holistic development, AR Residency Girls Hostel emerges as the superior choice among hostels in the area.
One of the significant advantages of AR Residency Girls Hostel is its strategic location in Greater Noida. Situated in close proximity to numerous colleges and universities, including Amity University and Galgotias University, it allows residents to cut down on their commute time significantly. The hostel's location also provides easy access to various public transportation options, making it convenient for students to navigate the city.
AR Residency Girls Hostel sets itself apart from the competition with its modern and well-maintained facilities. The hostel offers spacious and fully furnished rooms with amenities such as comfortable beds, study desks, and ample storage space. The rooms are designed to create a conducive environment for studying and relaxation. Additionally, the hostel premises are equipped with 24/7 security surveillance, ensuring the safety and peace of mind of its residents.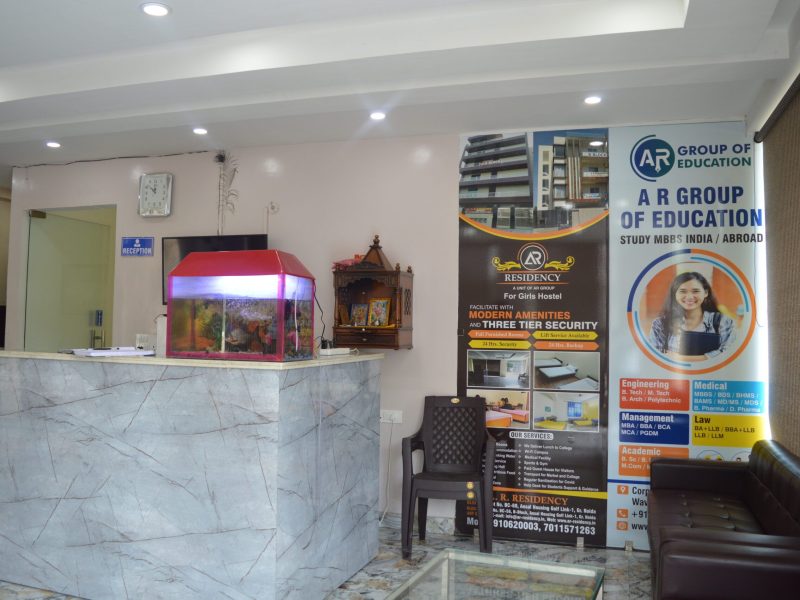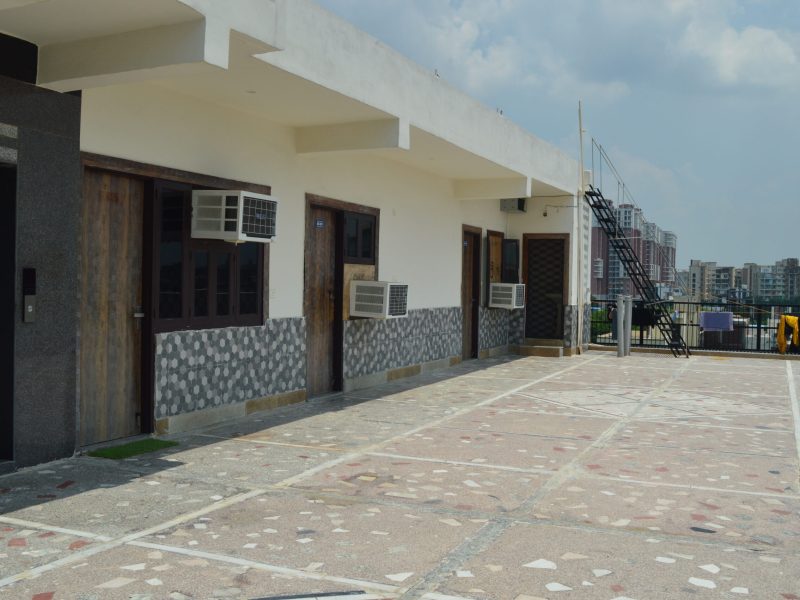 What truly makes AR Residency Girls Hostel stand out is its emphasis on fostering an inclusive and supportive community. The hostel management recognizes the diverse backgrounds and aspirations of its residents and works tirelessly to create an environment where everyone feels welcome and valued. Regular events and activities are organized to encourage interaction and bonding among residents, resulting in lifelong friendships and a sense of belonging.
The Hostel's staff is committed to providing exceptional service to its residents. They are attentive to the needs and concerns of the students, making sure that the hostel operates smoothly and efficiently. From maintaining hygiene and cleanliness to addressing maintenance requests promptly, the dedicated staff ensures that the residents' stay is comfortable and hassle-free.
Focus on Holistic Development
AR Residency Girls Hostel goes beyond the conventional idea of a place to stay; it believes in the holistic development of its residents. The hostel organizes workshops, seminars, and skill-building sessions to enhance the students' personal and professional growth. Through career counseling and guidance, the hostel aims to empower its residents to make informed decisions about their future.
Despite offering top-notch facilities and services, AR Residency Girls Hostel is known for its affordability. The reasonable pricing and the inclusion of various amenities in the rent make it an attractive choice for students on a budget.
In conclusion, AR Residency Girls Hostel in Greater Noida surpasses other hostels in the area due to its prime location, modern facilities, inclusive community, dedicated staff, focus on holistic development, and exceptional value for money. It provides a nurturing and comfortable environment for students, enabling them to focus on their academic pursuits while also fostering personal growth. For those seeking an exceptional hostel experience during their academic journey in Greater Noida, AR Residency Girls Hostel proves to be the ideal choice.