Parents, Be Assured That Your Girls Are Safe In Our Hostel
As parents, we understand your paramount concern for the safety and well-being of your daughters, especially when they are away from home for educational pursuits. Finding a safe and secure accommodation for your girls can be a daunting task. However, at AR Residency Girls Hostel, we prioritize the safety, comfort, and happiness of our residents above all else. Our hostel offers an ideal living space for young women pursuing their dreams in Greater Noida, ensuring you have peace of mind while your daughters thrive in a nurturing environment.
Located in the heart of Greater Noida, our girls' hostel is situated in a peaceful and well-connected area. Safety is our topmost priority, and we have taken all necessary measures to ensure a secure living space for our residents. With a 24/7 security system in place, including CCTV surveillance and dedicated security staff, we guarantee a protected environment for your girls.
AR Residency Girls Hostel understands the financial constraints that often accompany educational pursuits. Thus, we offer affordable accommodation options without compromising on the quality of services. Our hostel aims to ease the financial burden on parents while providing top-notch facilities and amenities for the residents.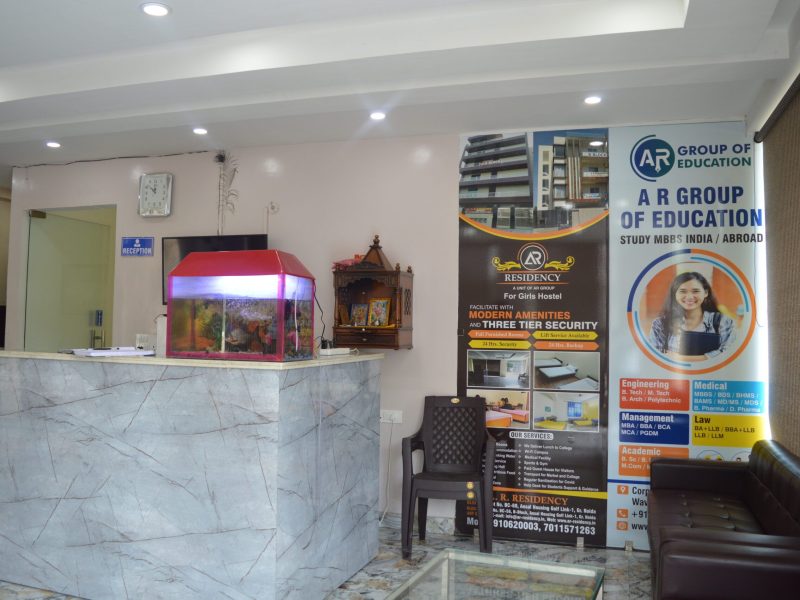 Proximity to Educational Institutions
Our hostel's strategic location in Greater Noida's Knowledge Park 2 makes it an ideal choice for students pursuing education in various colleges and universities nearby. We are well-connected to several educational institutions, ensuring a hassle-free commute for the residents. This proximity allows more time for academic pursuits and extracurricular activities.
AR Residency Girls Hostel is equipped with modern amenities to make the residents' stay comfortable and enjoyable. The hostel provides spacious and well-furnished rooms that promote a conducive study environment. High-speed internet connectivity enables seamless online learning, research, and staying connected with loved ones.
Close to Local Conveniences
Our hostel's location ensures that residents have easy access to local conveniences. From shopping centers to healthcare facilities, everything is within reach, making it a convenient and self-sufficient place to live.
Friendly and Supportive Atmosphere
We pride ourselves on fostering a friendly and supportive atmosphere at our hostel. Our staff is committed to providing personalized care and assistance to the residents whenever needed. The hostel's environment encourages camaraderie, creating lasting friendships and memories.
Finding a suitable girls' PG near you is now easier than ever. AR Residency Girls Hostel is conveniently located, and you can easily reach us by searching "girls hostel in Greater Noida" or "hostels near me for students."